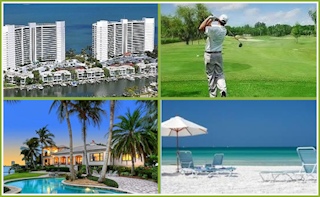 The Sarasota Florida real estate sales displayed a bit of an oddity as the year 2016 ended. There was a substantial increase in condominium and town home sales in both Sarasota and Manatee County compared to December of the previous year. Sarasota County saw a 12.5% increase while Manatee County saw a 7.8% increase. On the other hand, though, single-family sale closings were down from the rate in December of 2015. Sarasota County single-family home sales dropped by 6.1%, while Manatee experienced an 8.2% decrease.
The end of 2016 also saw a significant increase in the inventory of homes and condos available for purchase in both Manatee and Sarasota County versus the end of 2015. Condo and townhome inventories had increased by 30%. The inventory of single-family similarly increased by 18%. That is good news for prospective buyers. The supply of inventory continued in January to rise toward a balanced market which favors neither sellers or buyers. Sarasota condos hit a near-balanced threshold of a 6 month supply with a 5 1/2 month supply. Single-family homes are also moving toward balance moving up to a 4.5-month supply. At the same time, Manatee County is also moving toward balance with a 4.4 month supply of condos and townhomes and a 4.1 month supply of single-family homes.
This increase in inventory is a good sign for those considering buying a property while here this season. The larger supply of available properties tends to stabilize prices and reduces the probability that buyers will face competing offers on a property they truly want. A further bit of good news for prospective buyers of a condo or townhome is the fact that, as one would expect with a larger supply of homes on the market, the median price of a single-family home was trending toward stability. The median condo price in Sarasota was actually down by 1.1% while Manatee County experienced a modest 3.8% increase over the December, 2015 level.
In summary as we enter the 2017 winter and early spring buying period, the Sarasota Florida real estate market appears to be less hectic and more healthy; if anything, becoming more favorable to those considering buying a home or condominium during this season.
If you aren't here already, my advice would be to come to Sunny Sarasota Florida Sun Coast for sure this season. And whether you're here already or coming in the next month or two, come prepared to find the home or condo you've been dreaming about at a fair price from among a huge supply of properties to consider. Call me at 941.228.9682 with all your questions and allow me the privilege of helping you find your "Little Piece of Paradise" here in Sarasota Florida.