One Hundred Central
Affordable Downtown Sarasota Condos
On A Smartphone ?
Click on Photo to Enlarge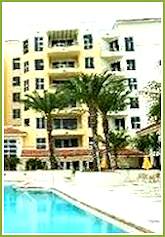 Vibrant & affordable residences situated above a city-savvy retail complex. 95 Residences designed to meet a broad range of lifestyles Including 1 bedroom/den with 2 baths, to Penthouses retreats with 3 bedroom + den with 3 1/2 baths.
One Hundred Central is THE place to live downtown. It is a diverse, energetic and affordable plac e to call your home in Sarasota Florida. It is the perfect home-base for those who want to be in the center of it all.
Here, you will feel truly, At Home In The City and living in the best of all worlds. The One Hundred Central complex includes a Whole Foods Market®, the world's largest retailer of natural and organic foods in the country. For those who know and love Whole Foods Markets, their dreams will bhe fulfilled. For those not familiar with Whole foods Market, they will be pleasantly surprised.
Amenities at One Hundred Cenmtral include State-of-the-art Security, a Rooftop Pool and Poolside Cabana Bar, Valet & Concierge Service & Tropical Gardens, a complete Fitness Center, Gathering & Business Board Rooms, a Theater/Media Room and Art Studio, and a Private Guest Suite. The cvomplex also offers private parking
Come experience the sunny Dowtown Sarasota lifestyle. Your perfect luxury home or condo awaits you among our many downtown Sarasota real estate offerings.