Welcome to Sarasota Florida Golf Course Communities
Sarasota Florida - Florida's "Golf Town"!
On A Smartphone ?
Click on Photo to Enlarge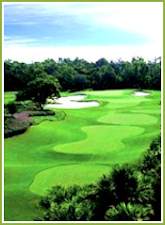 Sarasota may be the premier "golf town" in all of Florida. If you are searching for a golf course country club community in which to buy your dream home, Sarasota is the right place to look. Here you can browse the many golf course communities in Sarasota, itself, as well as the ones in surrounding communties.
Whether you enjoy enjoy the recreational and social amenities of the country club lifestyle or you're just looking for a new and challenging "home course" for your game, one of the many country club Sarasota country club golf communities and the 80+ golf courses here will surely fit your needs and desires.
Many country club homes have unobstructed views of rolling fairways and beautifully manicured greens while other Sarasota golf course homes are but a few steps or a brief golf cart ride from the first tee or the elegant country club clubhouse.
For relaxed living in a country club golf course setting, you cannot beat Sarasota and Sarasota County Florida. For a list of the golf courses just the metro Sarasota, Florida area, you may wish to visit our list of the many area Sarasota Golf Courses.
If you would like to know more about Sarasota golf course communities, or the many other amenities and attractions of Sarasota Florida, I would be delighted to show you around Sarasota Florida.