Savoy on Palm
Downtown Sarasota Condos
On A Smartphone ?
Click on Photo to Enlarge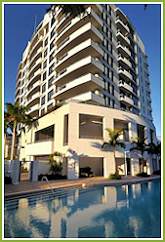 On Palm Avenue in the heart of downtown Sarasota, The Savoy on Palm offers scenic vistas of Sarasota Bay and other city sights. Perfectly located so you can stroll the beautiful bay front promenade, the shops, eateries and galleries on Palm Avenue and Burns Court are just outside your door.
The architecture of The Savoy contains hints of "Art Deco" blended nicely into the downtown Sarasota skyline. The unparalleled decor is reminiscent of a chic New York boutique hotel. Completed in 2006, only 24 residences experience this luxurious poolside oasis, and lineal park with concierge-provided personalized services. The state-of-the-art spa, salon, library, guest suite and lounge are shared.
At this lovely property located at 401 South Palm Avenue, pets are allowed but the minimum lease for those who may wish to rent their units is 12 months.
If you would like more info on Savoy on Palm or other downtown Sarasota condos, please request my assistance.